Fatafati in Ranbir Kapoor's knickers?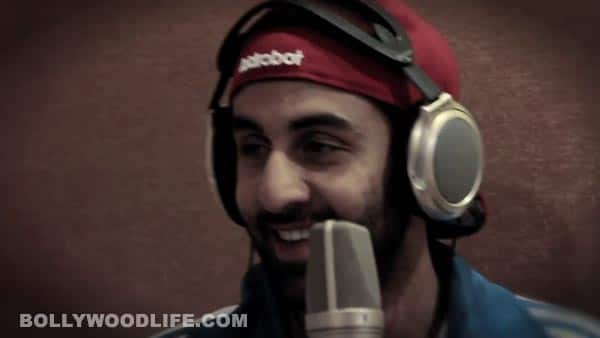 Just when film buffs are going ga-ga over the Fatafati song from Ranbir Kapoor's recently released film Barfi!, we decided to translate the quirky number into English
As if the confusion over the meaning of much-talked about number from
Barfi!
,
Fatafati
was not enough, we decided to translate the number into English. And the result had all the wrong connotations. Now that's how things get lost in translation….
aaahhhaaahhh aaahhhaaahhh burrr
This is burrrpy song
Hori situation vishal gambhirr o hey
aahhhaaahh aaahhhaaahh burr
This is burpy song
The situation goes big serious
Before enter Character Ranbirr o hey
Producer bole bechonaa aha bechonaa (Becho Becho)
Item gan koyi socho na
Producer says sell it o you sell it (sell sell)
Item song something think about
Aisa koi beat bajao
Usko repeats bajao
Like this some beat you play
Same repeats you play
Jobhi sune mast hoge bajao
Jobhi sune mast hoke ha zabardast hoke
Whoever listens to it fine you become and play
Whoever listens become fine and superb he becomes
Fatafati Fatafati lege o lege re (2)
Fatafati Fatafati lege
(What F**k is Fatafati Man)
Fatafati fatafati sticks around
Fatafati fatafati take
Engreji mein Awsum Kickass
Bangali mein Fatafati
Bangali mein Fata
Teri chaddi mein Fatafati
In English it is awesome kick-ass
In Bengali mein fatafati
In Bengali it exploded
In your undies Fatafati